You have found your desired product and are not sure if it is suitable for your vehicle? Find out as follows:
When you are on the product page, you will find the following notice.

Enter your vehicle via "Select your vehicle"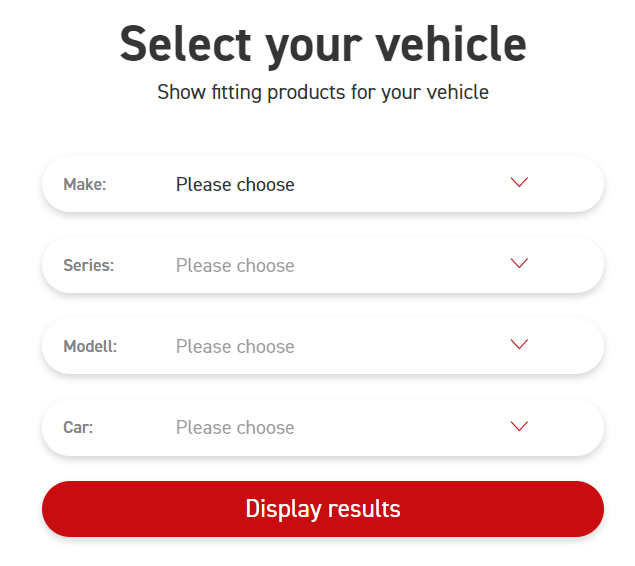 It is sufficient if you enter the make, series and model. If you also know the exact car, you are also welcome to enter this.
Immediately afterwards you will receive the information whether the product is suitable or not.
Example fitting:

Example not fitting:

Below the "Unfortunately does not fit" message, you will always find a link which will take you to the product category to which the product belongs where you are (in this example, trunk mats).
Click on it and only matching products from this category will be displayed.
By the way, it is easiest to select your vehicle directly from our start page, as you will then only be shown products that are suitable for your vehicle:

Here you can also filter directly by category.

If you do not find what you are looking for or are unsure, our customer service will of course be happy to help you:
Tel. DE/AT/CH (free of charge)*: 0800/07 07 755
Tel. International*: +43/5572/393584
E-mail: service@walser-shop.com
Contact form

* The free hotline is only available to callers from Germany, Austria or Switzerland. To reach us from another country, please dial +43 - 5572 39 35 84 (Austrian landline number). Charges may apply. These connection charges depend on your provider.